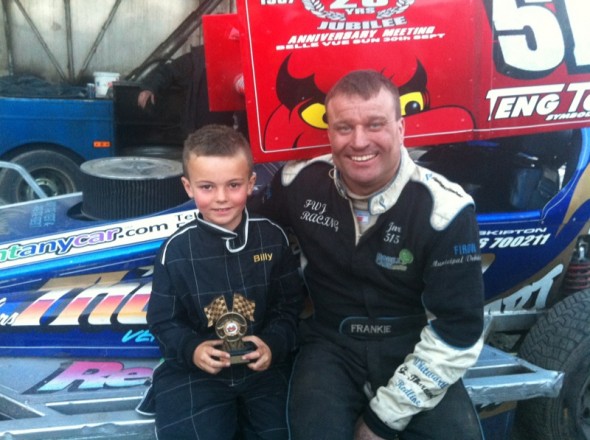 Whilst every racer at Skegness was paying their respects to the late Steve Newman, I was lucky enough to have a chat and get a picture with his amazing 8 year old son Billy.
I say 'amazing' because the way he is dealing with what has happened to his family is just that – amazing.
Lots of grown men were reduced to tears at Skeg when Billy took to the mike and thanked everyone for there support.
WOW is all I can say. To show such maturity at 8 years old at such an emotional time speaks volumes, and tells me that Steve did a brilliant job of bringing him up for the time he was here.
I was honoured and humbled to spend a short time talking to him and I wish him the best in future.
Frankie