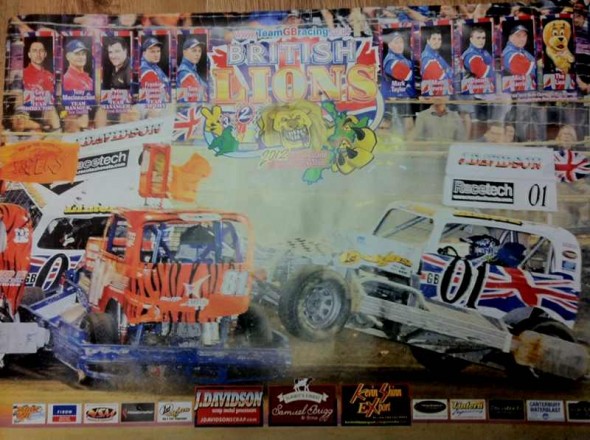 We have some A2 size GB Lions posters for sale for the bargain price of just £2 each. All proceeds are going to supporting Team GB 2013.
They look a lot better in real life than in the picture above – they are a bit tricky to photograph!
Available from our truck at Buxton on Sunday, and every meeting until they've sold out.