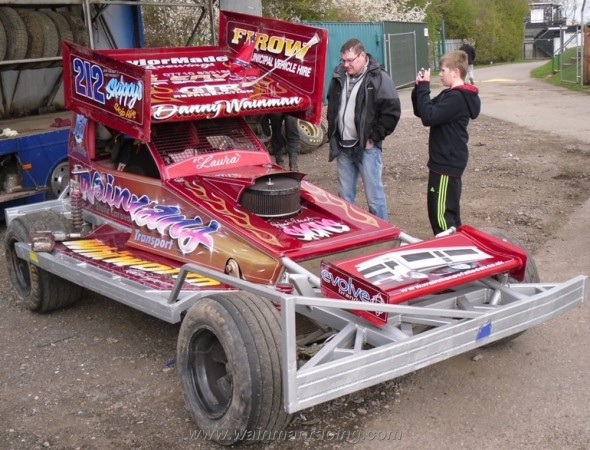 So with my engine from the Tarmac car still being out of action, I was kindly offered the use of Kevin Catling's engine.
Out in practice the car felt pretty slow so I didn't hold out on having the best of meetings. In the first heat the car felt okay until I had to retire because a hose came loose. Danny looked to be going well though so at least one of us had finished!
There a was a nice tribute to Bev Greenhalf before the final got underway. The car felt really good. I saw Danny had got away with Mick Sworder and they had quite a lot of ground on me, and it didn't help when I lost some ground nearly hitting a parked car!
But I persevered and at half way seemed to have gained some ground. Danny had managed to take the lead followed closely by Mick Sworder, and with four laps to go felt I was close enough to be in with a shot.
All three of us were within a shout of winning it at this point and the last couple of laps were good. I managed to avoid a big shunt off Mick and took the flag with 150 second and Danny in third. A great result for the Wainman brothers, and it was good to be on the podium with Danny who drove a pearler!
For the National I took the lap handicap but made a balls up putting the wrong tyre on! With no waved yellows I had to settle with finishing tenth.
Thankfully there were no meetings on the Sunday so I got the chance to work on some customers cars and enjoy a Sunday lunch!
Thanks very much to Kev Catling for helping me through a difficult patch!
Frankie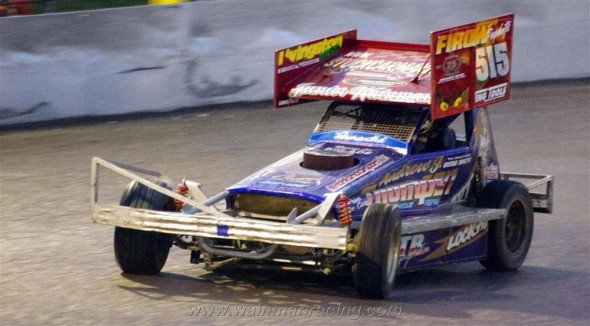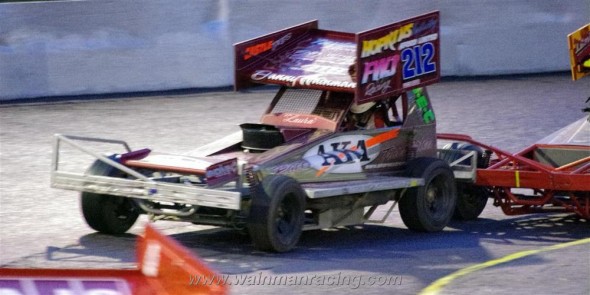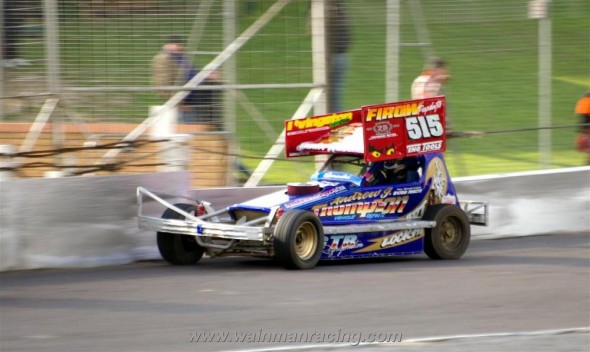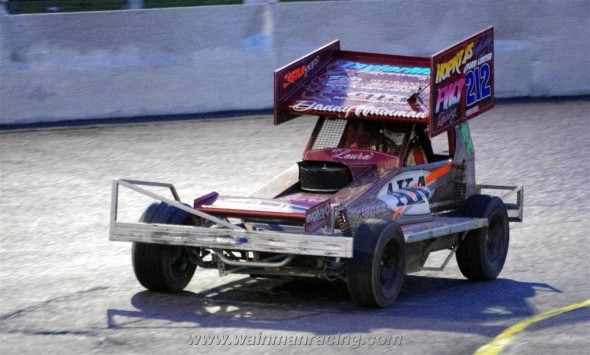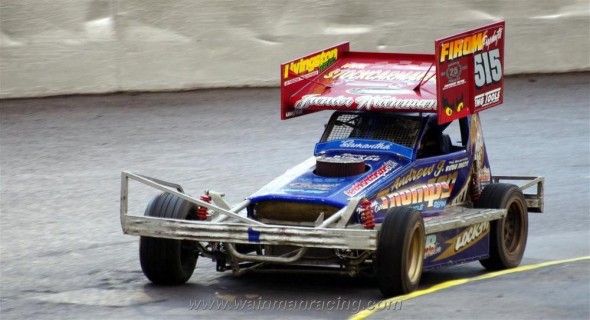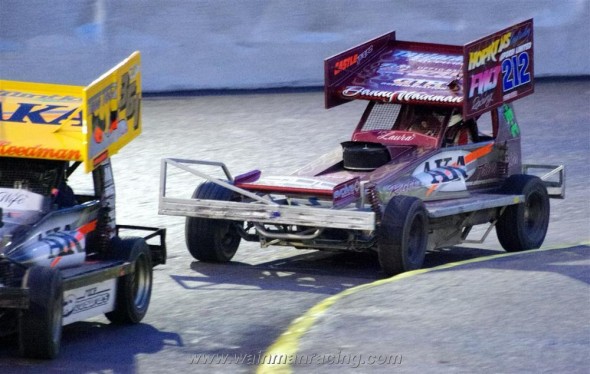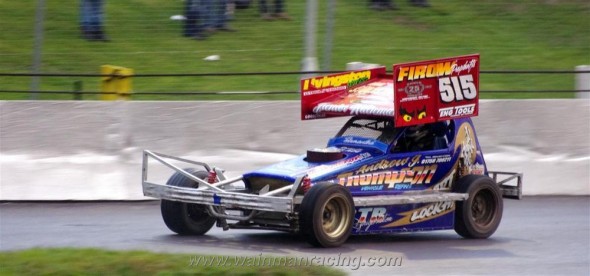 Top photo by Jack Morgan. All other photos by Chris Webster (JC Stox Pics)