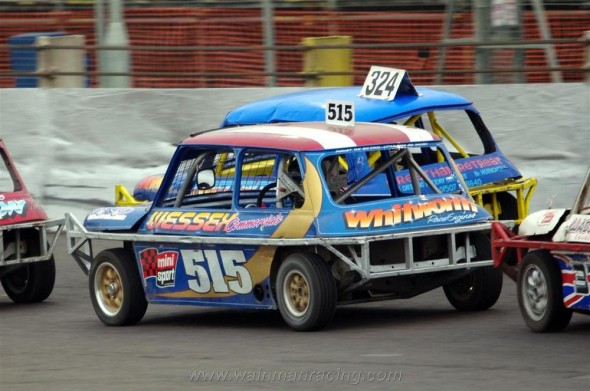 Another full on weekend of racing. Me, Danny & Young Frankie are racing at Northampton this evening and managed to arrive in time for a short practice before the start of the meeting.
JJ looks good in practice and seems to have got a bit of his pace back.
Out in his first heat, he's driving mint! His starts looked better than usual and he soon makes his way up into the other superstars and red tops. He moves cleanly past #48 but she seems to have ideas for young Frank, and he ends up going into the wall hard. The ambulance is called onto the track. Frankie is okay but winded, and has some cuts and grazes on his chest. Back in the pits, the team worked hard to fix his bent back arms and engine mountings.
I'm out for Heat 1. The car felt quick and was going well until some cars bounced out in front of Stuart 390, then I ended up collecting him. A DNF due to front axle, wheel, and bumper being bent.
JJ goes back out for Heat 2. His mini seems to handle well considering the first heat, and he's driving mint, crossing the line in fourth place.
Me and Danny back out for Heat 2. He has a better run than me with a third place, and I finish fifth.
Ministox final on now. Once again Frankie looks pretty quick and catches a few, only to be followed into a parked car. This time Young Frank bites a chunk out of his tongue!
Looking at his car, it dawns on me how many hours I will have to spend on it this week – the seat, steering arms, engines mounts, steel work is bent and even the shell has broke. Feel pretty peed off with it all to be honest, there's no excuse for any of it.
F1 Final is out. Danny soon out due to a problem with his MSD wire. I do my best and get fifth.
Danny had the same electrical problems in the Grand National, and I finish in fourth.
So a few decent places, lots of damage, and a sore 12 year old lad! Buxton here we come!
Frankie
Big thanks to Chris Webster, who has once again done us proud with a selection of fantastic photos.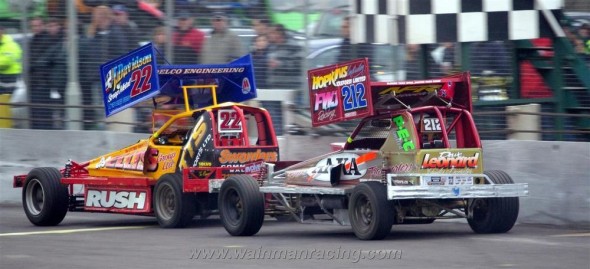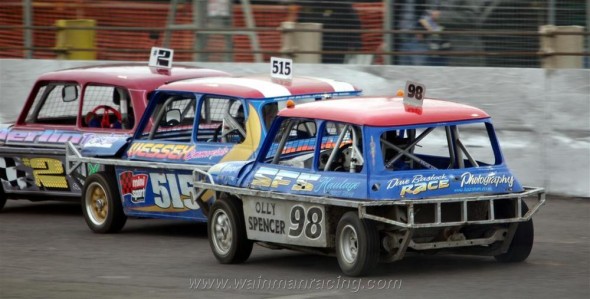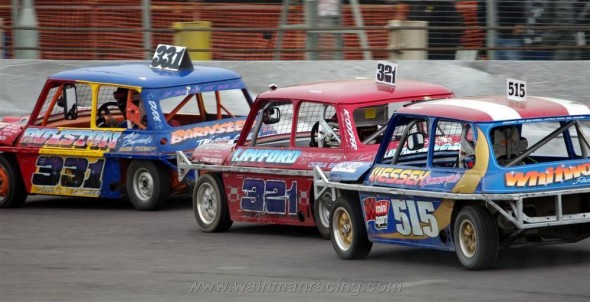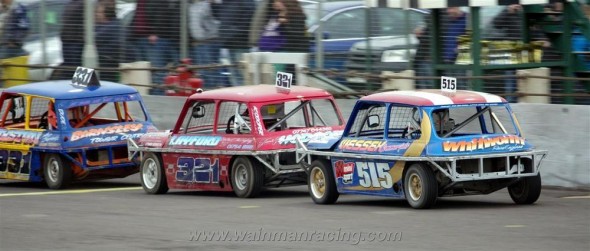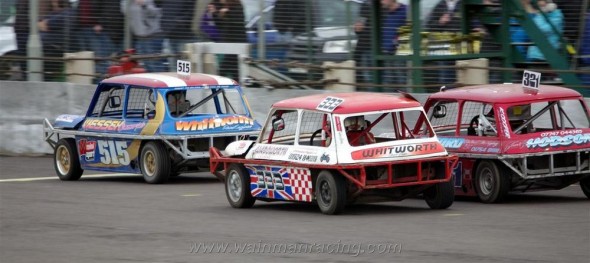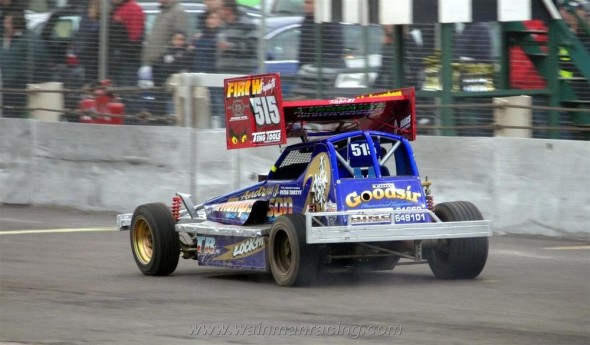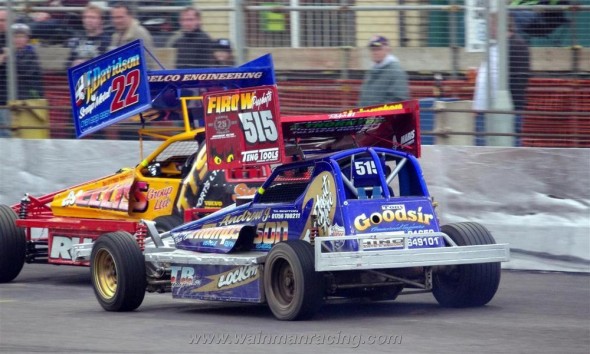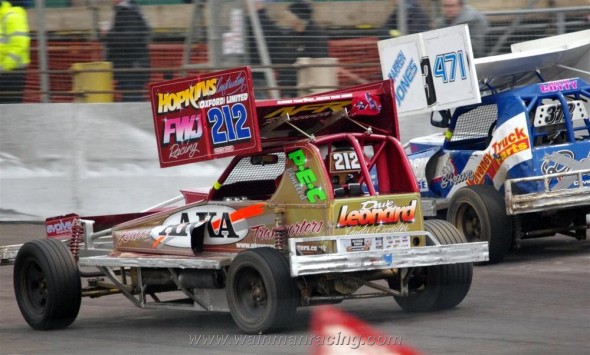 And thanks to Darrelle Smith for these: