Thanks to Tony Holden for this video of Phoebe in the V8 Final.
Four drivers in three different formulae this weekend!
Sam takes Phoebe to Stoke for her second meeting in V8s and 'us' boys go to King's Lynn.
Phoebe is out on track first and decides she is going to start from the front. She gets a reasonable start and improves with each lap, holds her own and crosses the line in ninth place.
Young Frankie is out next in Mini-stox. He only completes a few laps, was going okay until he got 'squeezed up' against a tyre then his car wouldn't restart.
Now it's F1. Really pleased with my car, it felt quick as! I pass all the superstars but then get spun and smash my back panhard off. Danny got away and drove well finishing in fifth place.
Phoebe is out for her second heat, and Sam's soon back on the phone telling me she drove ace! In second place for 10 laps and finished in sixth. Back in the pits Thornie noticed her back shocker bracket had snapped and quickly set about finding a welder to sort it. Thankfully Chris Bracher offers the use of his welder and fixes the problem just in time for her final.
Frankie JJ is back out. He gets the start a bit wrong and ends up at the very back of the grid! He drives hard and fast working his way back through the field finishing in sixth.
The F1s are fixed and fuelled ready for Heat 2. Quite a lot of carnage in this one, only 8 cars finish and thankfully me and Dan are amongst them, finishing fourth and seventh.
Phoebe is out for her final and she starts front outside. The flag drops and she gets shunted wide but manages to keep the car in control. She avoids a spinning car and finds herself in third place, then soon into second.
She struggles a little coming out of the pits bend and loses a little time allowing other drivers to catch. Still, she's shows she's no push over and finishes with a credible eighth. Well done Phoebe! Also well done to fellow ex-Ministox driver Karl Hawkins who won his first Final!
The Ministox are back on for their final. Frankie starts well but put himself in the 'wet stuff' and hits the wall. His steering didn't feel right after this so he retires early from the race.
Both me and Dan are both out for the final. My goggles break early in the race and I crashed, Danny then crashed into me and we find ourselves almost a lap down! But we battle on and manage seventh and eighth.
Nothing flash for any of us results wise and a long drive home!
No photos from KL unfortunately, but to make up for it, we've got loads of photos plus a video from Stoke! As always, thank you to everyone that sends them in.
Frankie
Big thanks to Chris Webster for this selection of superb selection of photos from Stoke.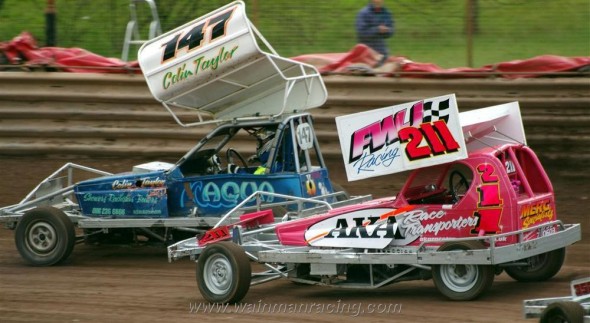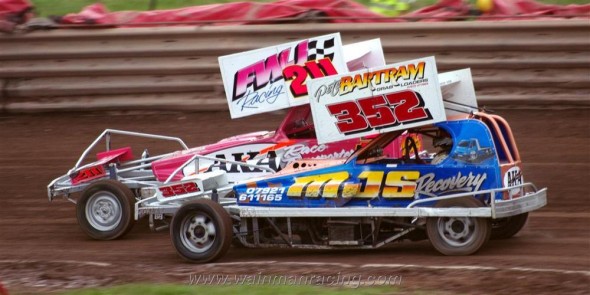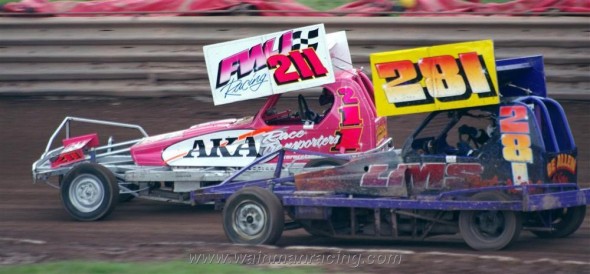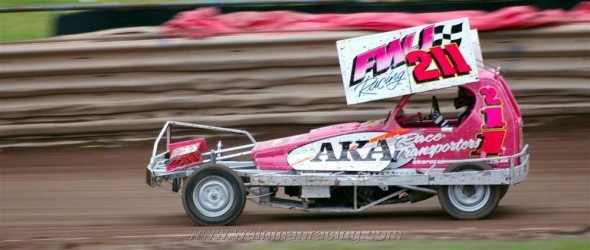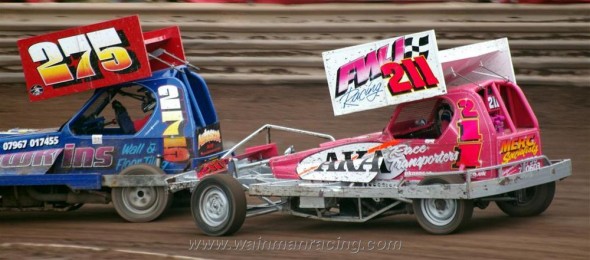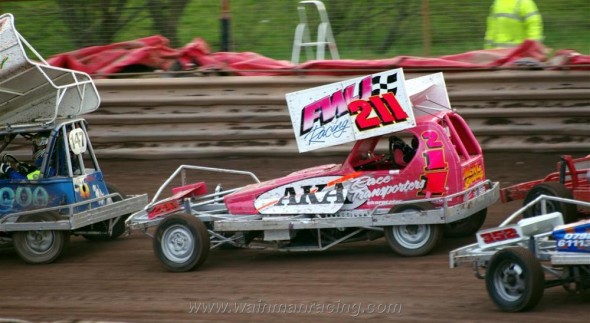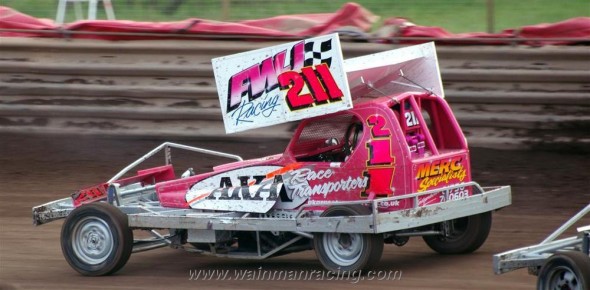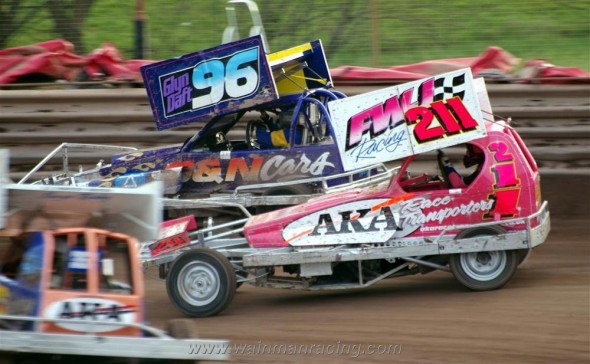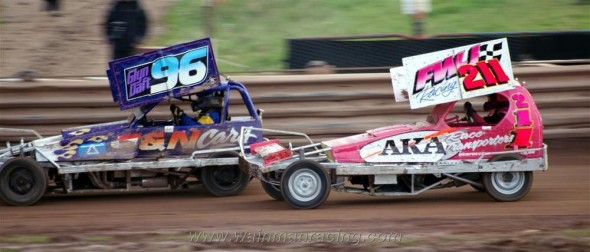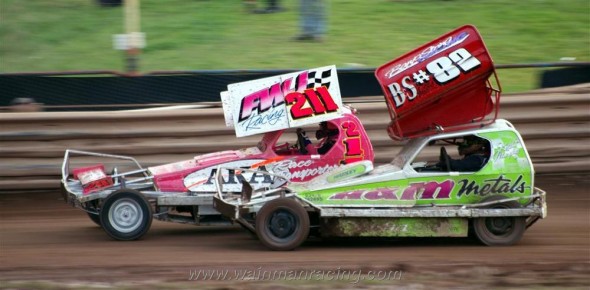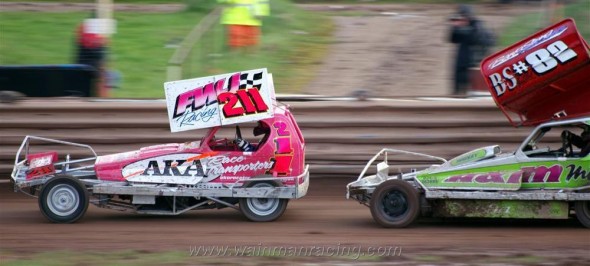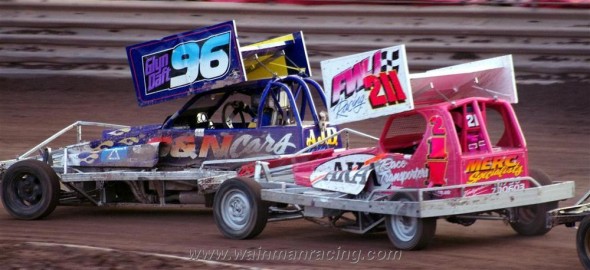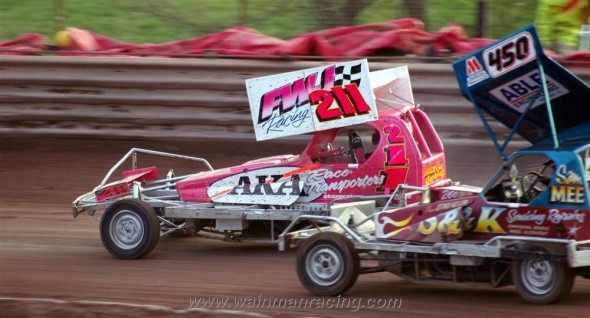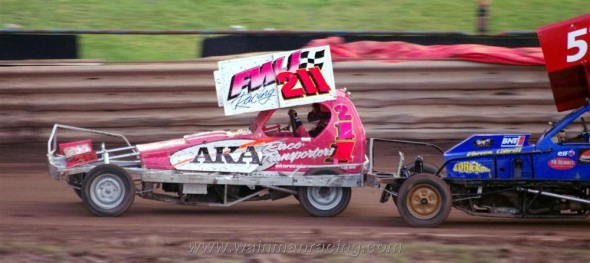 Thanks also to Martin Fitzgerald for these great shots:-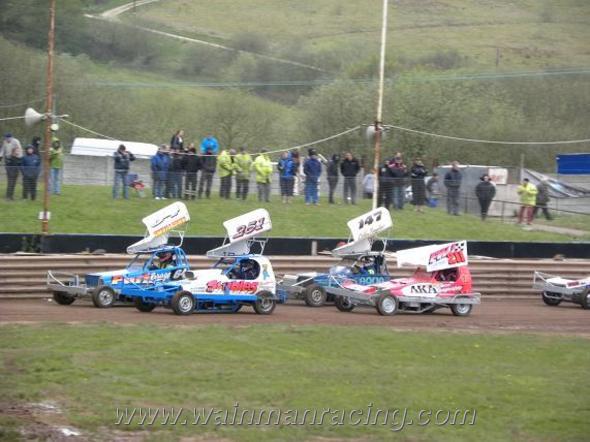 And finally, a few from Sam.